For many reasons, it is difficult to impossible to make your plotted output match the colors you see on the screen
Monitors and scanners are based on an "additive" color system, using the RGB (red, green, blue) color space, while the plotters are based on a "subtractive" system and use CMYK (cyan, magenta, yellow, black)
Different monitors can vary in many ways, including calibration, variances in the phosphors and bit depths
Also the range of colors is widely different, with monitors displaying many more colors than any printing device
BLACK comes in many colors (blue-black, red-black, etc) so test your prints to verify color
Remember colors will also look different on different types of paper.
---

---
Start with these settings in InDesign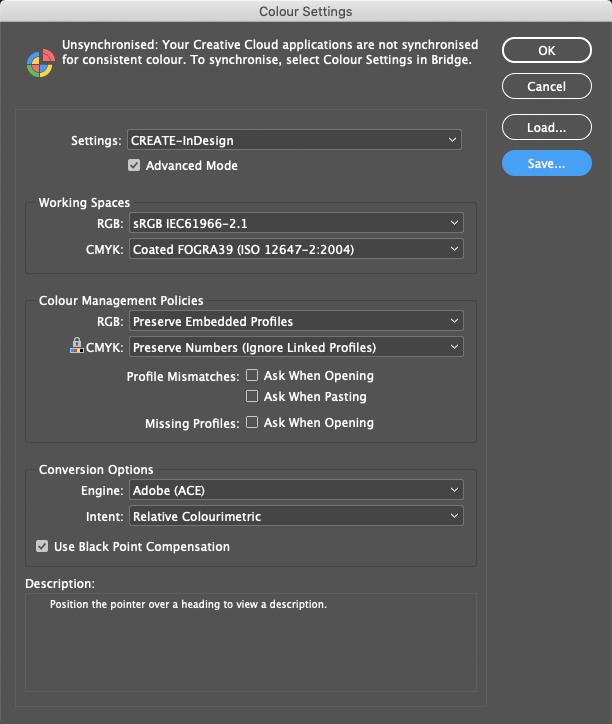 Now: Every bitmap file from here on, that you reference or import into InDesign must be converted to CMYK, and the Coated FOGRA39 ISO profile.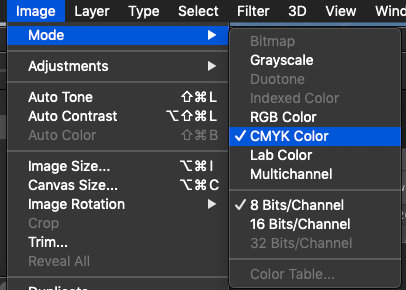 Open the RGB doc. (Typically a jpg/png image)
Next convert it to CMYK by going to: Image -> Mode -> CMYK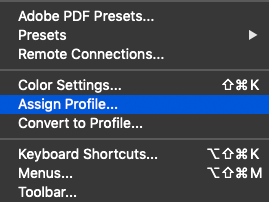 Next assign the FOGRA39 profile.
Edit->Assign Profile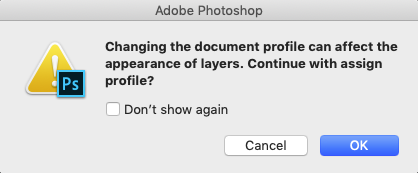 You will most likely get a warning regarding appearance? Click Ok.

You will sometimes have to color adjust/correct your referenced images before plotting, or even just for reports. To learn more about that please look here: https://helpx.adobe.com/photoshop/how-to/adjust-correct-color-balance-photoshop.html
---
Now save your file as a PSD (photoshop file) and 'place' it in InDesign.