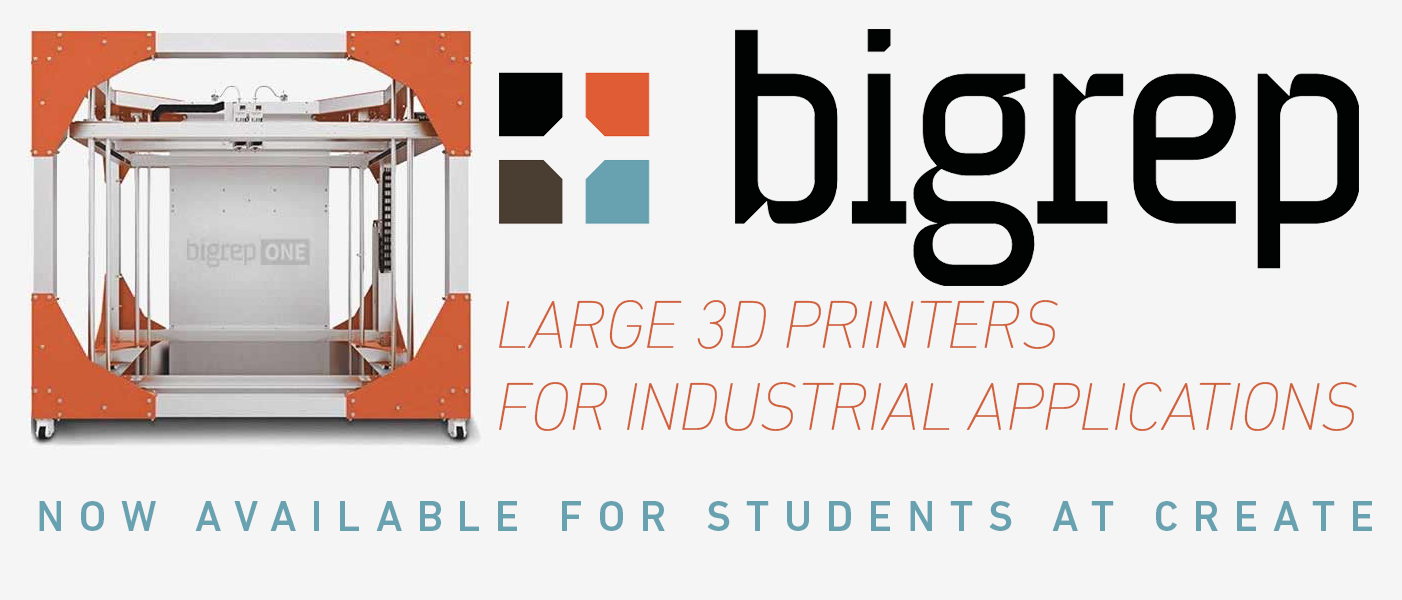 The price for using the 3D printer is the filament price only. We charge 175kr / kg filament.
So prices are individual based on the size of your model.
Staff will do the slicing, and printing for you. Simply send the STL file to: admtproto@create.aau.dk
3D printing price
High strength PLA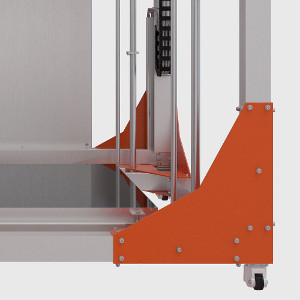 Open and Safe
THE FRAME CONSTRUCTION
The open format ensures that the user has the best possible view for monitoring the quality and progress of the object at all times. All moving parts have been enclosed for user safety and to reduce contamination. Integrated sensors ensure safety, precision, and user friendliness.
Modular and Independent
THE PRINT HEADS
The modular print heads operate independently, allowing for unbeatable flexibility when printing in two colors or with water soluble support material (PVA). They can be easily adjusted and replaced without the need for tools. During the printing process, the active print head moves downward slightly to avoid making contact with the object. The print heads were developed by BigRep's in-house team and optimized for large-scale printing projects.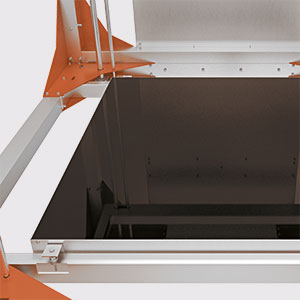 Semi-automatic print bed levelling
THE PRINT BED
The heated print bed provides optimal adhesion in the printing process right from the onset. Thanks to the integrated automatic inductive sensor, the print bed can be leveled quickly and effortlessly, reducing prep time considerably.
Big, Bigger, the Biggest
THE BUILD VOLUME
The new BigRep ONE v3 features a build volume of X 1005 mm x Y 1005 mm x Z 1005 mm. With a capacity of over one cubic meter, the new BigRep ONE v3 provides the largest FFF build volume currently available on the international market.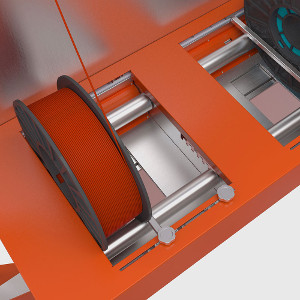 Spacious and Flexible
THE SPOOL HOLDER
The spool holder was designed to fit all standard spool sizes. It can hold several spools up to 8 kg. A run-out detection system notifies the user when the spool is about to end.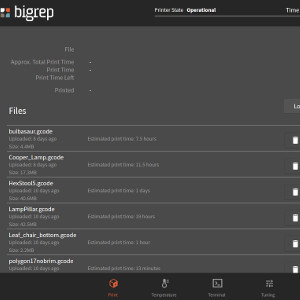 Easy and Intuitive
THE GRAPHICAL USER INTERFACE
New intuitive user interface on touch panel PC, enabling lots of new features as remote load and check print progress via webcam, resume print after power failure and many
With BigRep ONE you have a perfect starting point for the factory of the future.
Build volume
x 1005 y 1005 z 1005 (mm)
Layer height
0,4 – 0,8mm (standard extruder)
0,15 – 1,4mm (power extruder)
Extruder
Two modular extrusion heads
Printing technology
FFF- Fused-Filament-Fabrication (FDM)
Certified materials
BigRep PLA, BigRep PRO HT, BigRep PRO HS, BigRep PETG
Other filaments on request.
Support materials
BigRep PVA
Heating strategy
60–80°C
Printer weight
Approx. 460kg
Size
x 1850 y 2250 z 1725 (mm)
Power
208V-240V, 16A, 50/60Hz
Safety Certifications
CE approved
GUI
Onboard with touch panel PC
You can watch what the BigRep is currently printing by opening this link in VLC (Only viewable when on the AAU network)
Booking and prices for printing will be announced shortly.